September 30, 2020
Wild Samphire, Strangford Lough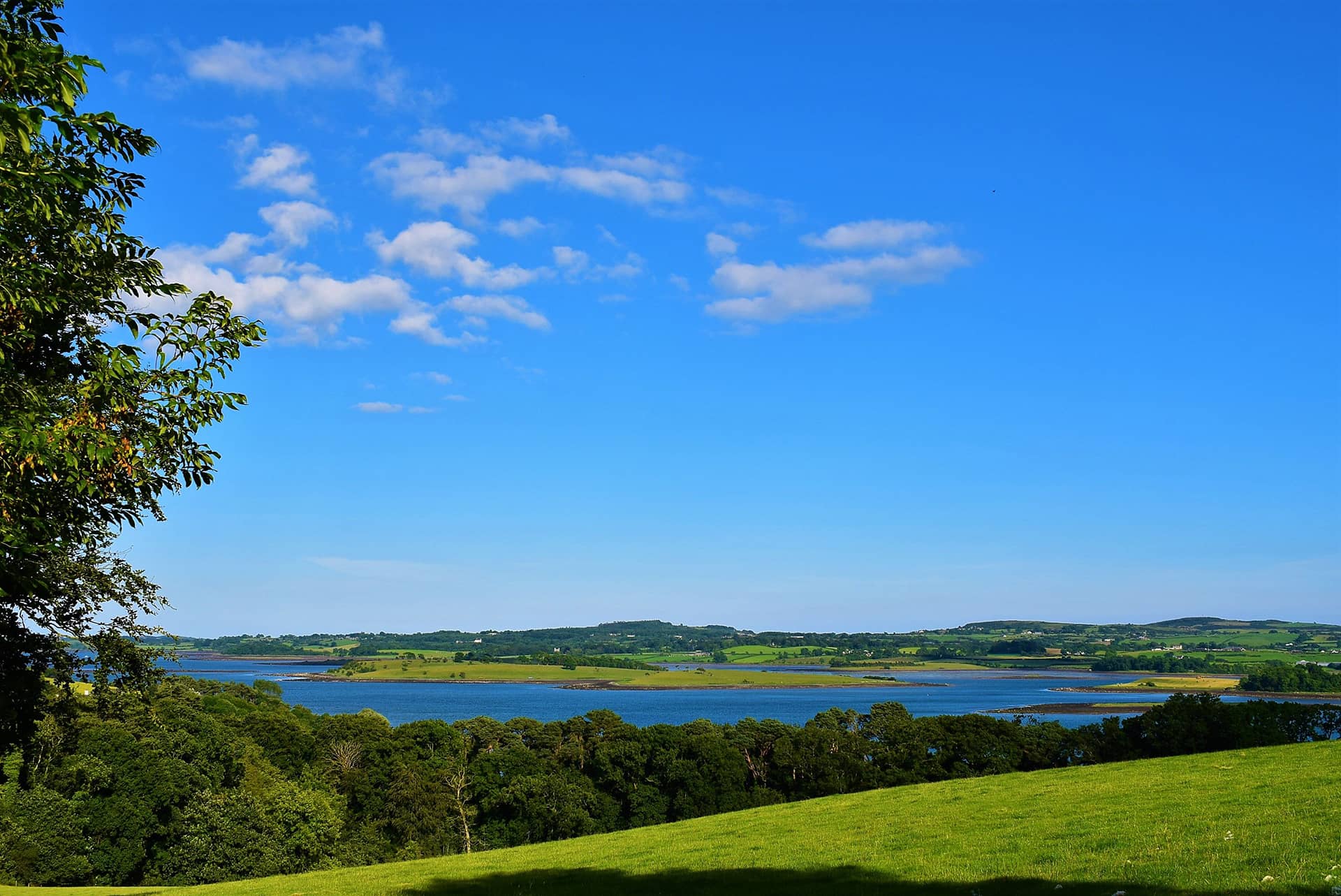 Strangford Lough is a large sea loch in County Down, Northern Ireland. It is the largest inlet in the British Isles, almost totally enclosed by the Ards Peninsula and heads out to the mouth of the Irish Sea. The lough contains seventy islands along with many bays, coves, headlands and vast mudflats which provides a diverse ecosystem for wildlife and marine flora, recognised internationally for its great importance. Strangford Lough was designated as Northern Ireland's first Marine Conservation Zone and is one of only three designated Marine Nature Reserves in the United Kingdom.
Strangford Lough is packed full of history, dating back thousands of years. Ancient communities would have lived on the abundant natural resources of the lough and its surrounding areas. The early inhabitants would have lived on a rich diet of fish, oysters, cockles, mussels and shellfish, seaweed, kelp and samphire.
As well as being rich in natural nature reserves and history, it's also linked to our own heritage – Katy Simpson, Founder and Director of Noble Isle was born in the area. A picturesque National Trust heritage site, with landscapes that can be admired for miles. We wanted a coastal story from Northern Ireland to complement the rest of our range and when we saw all that Strangford Lough had to offer, we knew this would be the basis of our new collection.
We scoured the area for an extract supplier that would enhance our story and came across the Peninsula Kelp Company, who lease a section of seabed from the crown estate located on the eastern shores of Strangford Lough. Graham and his family explained to us that Strangford Lough is one of the most richly bio-diverse regions in Europe and that they are passionate about protecting the marine environment and sustainability. This struck a chord with our team as sustainability and protecting the beautiful world we live in are of paramount importance to all of us at Noble Isle.
Graham supplies us with Samphire and Sea Oak with all products harvested by hand and the areas of seabed are rotated to ensure continuing growth and that the marine environment is not adversely impacted.
Both Sea Oak and Samphire are rich in vitamins and minerals promoting healthy, bright skin. Sea Oak is a form of kelp that has long been celebrated for its soothing effects on the skin, thanks to its abundance of minerals including iodine, calcium, magnesium and potassium. Samphire is a mineral rich coastal plant often found on rocks and crevices by the sea.
Our new Wild Samphire Hand Care Collection comes in a Hand Sanitiser, Hand Wash and Hand Lotion.