November 4, 2014
TOP TIPS FOR CREATING A LUXURIOUS BATHROOM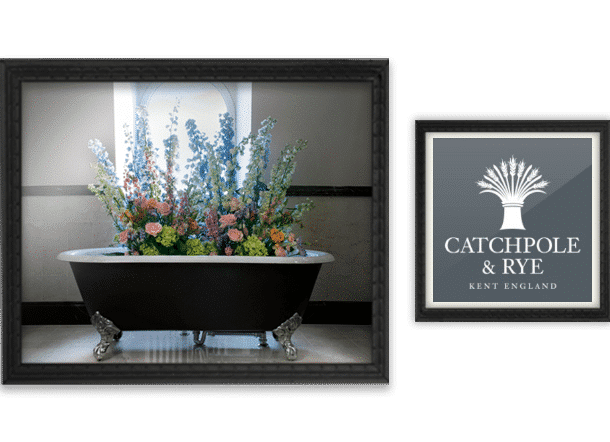 What are your top tips for creating a luxurious bathroom?
"When designing your luxury bathroom, I believe in starting with one focal point and shaping the room around that. If you fall in love with a freestanding copper bath, branch out and use copper highlights through cabinet handles and lighting for example.
Think about favourite hotels you have stayed in and how they have created a luxurious space. A double vanity unit, roll top baths or large mirrors will all add a higher level of glamour to your bathroom at home."
What is the appeal of freestanding cast-iron baths and what considerations need to be made before you buy one?
"Freestanding baths have been popular for many years because of their elegant charm and luxurious design. Distinguished by ornate claw feet or a plinth bottom, most models are reminiscent of 19th Century designs which offer timeless style. For a glamorous touch in a contemporary bathroom, opt for a polished cast-iron bath or a Copper Bateau. If you are looking to introduce colour into the bathroom, cast-iron baths are perfect, as they can be painted in any colour to match your design scheme. Finally, always remember to measure your doorways and staircases prior to installation, to ensure your bath will fit."
What colours work best in the bathroom?
"Charcoal grey and navy blue looks really sophisticated in the bathroom and combined with brass fixtures and fittings it can create a very glamorous space. Dove grey walls are very chic and offer a neutral base for experimenting with the colour of a bath or with floor tiles. Don't forget to consider the taps and other fittings in the overall scheme as they will also need to work with the colours you have chosen as each finish can give a very different feel whether it's nickel, chrome or brass."
What are your top tips for making your bathroom a relaxing heaven?
"If you have the space, a chair, or even a small stool, will make your bathroom feel more spa-like, as will a couple of beautiful scented candles. A pile of Egyptian cotton towels and a cosy bath robe are also a must for creating a relaxing bathing experience."
– Comment from Rita Rendo Castro, Head of Marketing at Catchpole & Rye