July 13, 2022
Tips To Keep Cool & Fragrant In A Heatwave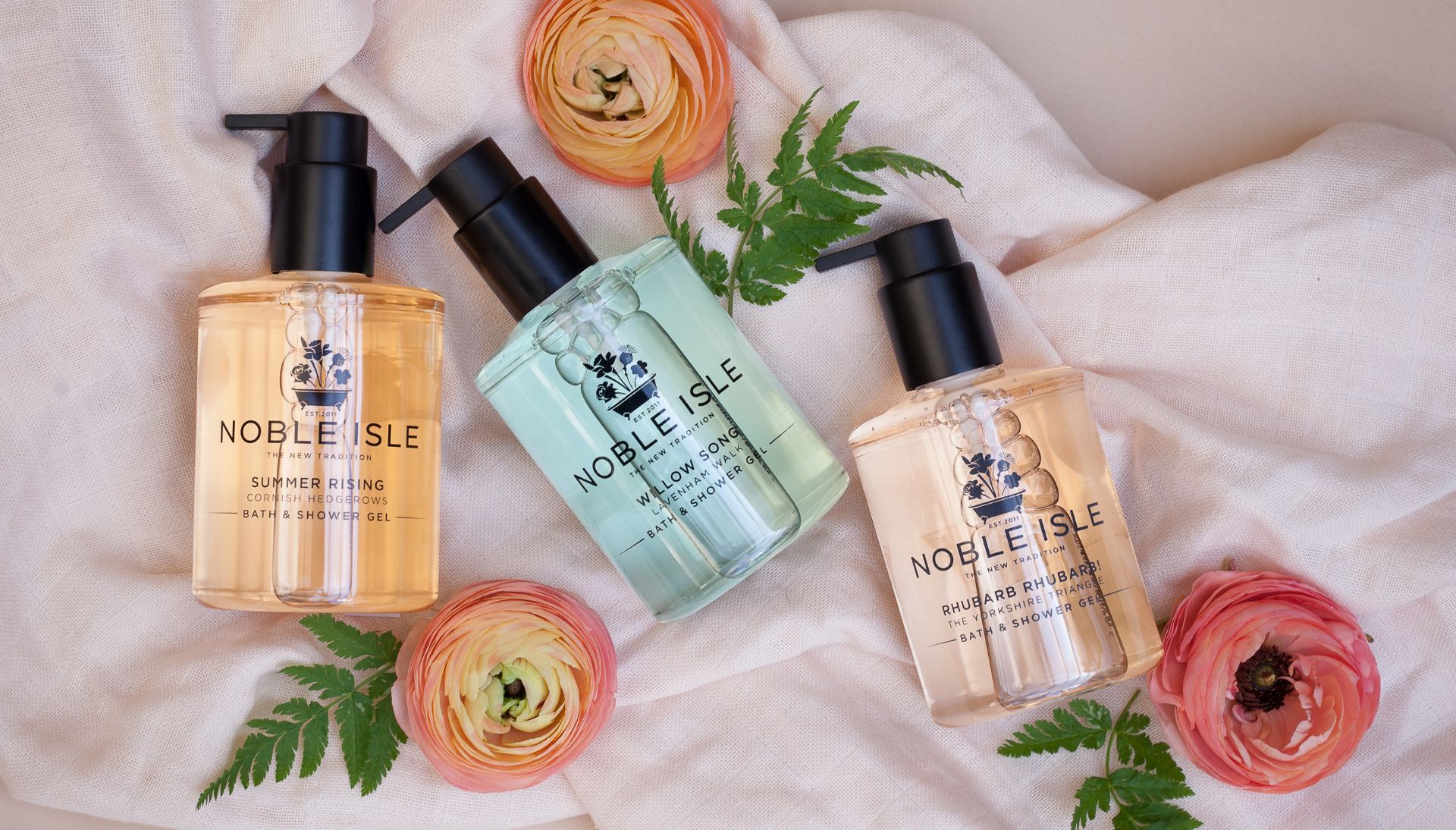 a british heatwave calls for tips on keeping cool...
There's nothing more quintessentially British than having a conversation about the weather. With the temperatures reaching dizzying heights over the next couple of weeks, we thought it apt to share our top three tips on keeping cool and fragrant in a heatwave…
REFRIGERATE YOUR PRODUCTS
Keeping your hydrators and moisturisers in the fridge prior to use makes for a cooling and soothing application in higher temperatures. This works especially well with our Body Hydrators in Rhubarb Rhubarb! and Golden Harvest scents as they are a water-gel based lotions in light, summery scents.
TURN DOWN THE TEMPERATURE
Some of us here at Noble Isle are fans of the Wim Hoff Method, which involves cold therapy said to improve sleep quality and boost endorphin production, something we could all do with a little help with at times. Now, we're not encouraging you to jump into an ice bath, but reducing your shower/bath temperature by a few degrees will be really beneficial and feel good at this time of year. We recommend pairing your cooler bathing experience with our Summer Rising Bath & Shower Gel, the notes of Nutmeg and fresh cut Grass will really help invigorate the senses.
MOVE YOUR DIFFUSERS
Did you know that Reed Diffusers do their best diffusing in warmer temperatures? Try moving yours to a room that gets the most sunlight to increase its fragrant release. We love the soft, poetic florals of our Willow Song Reed Diffuser to balance the fresh, citrus scents of the Rhubarb Rhubarb! Hand Wash we have in our cloakroom at the moment.