June 4, 2012
TIME TO CELEBRATE………..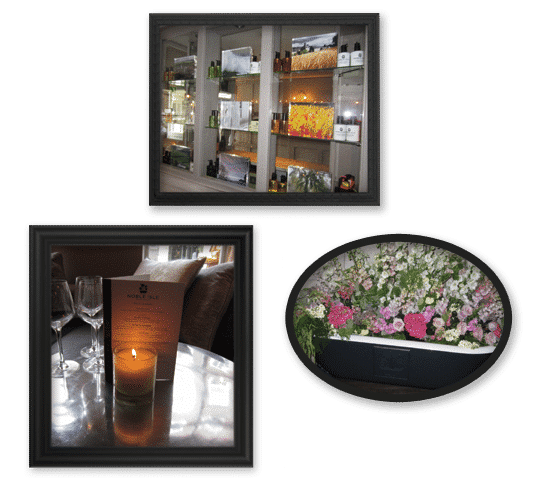 Invitations tied up with satin ribbon and wax sealed envelopes went out to friends, family, suppliers, extract partners, buyers and press at the beginning of the month of May. The big event was our launch party at Archer Street Cocktail Lounge Bar in Soho on the 24th of May.
It has taken the months to organise the big night, it was like organising a wedding – invites, venues, food, drink, guest lists, decoration….but it was all well worth while! We worked with London caterers, Fresh 'n' Funky Catering and created our nibbles menu, everything British of course! We ate little pots of bangers & mash, fish & chips and steak & ale pie – absolutely delicious.
The little savoury treats were washed down by flutes of Chapel Down sparkling wine and our own bespoke cocktails inspired by our products! Whisky & Water using The Balvenie whisky, honey and peach water, Rhubarb Rhubarb! with Tequila, rhubarb puree and lemon, and Summer Rising with elderflower, gin, lemon and prosecco – needless to say they went down a treat in the heat wave!
In March we commissioned Catchpole & Rye to make a bespoke bath tub for us – our mascot, which looks exactly like our logo. We moved our beautiful, but rather heavy, bath tub (200 kilos!) across town to Archer St, where Jane Packerwere waiting to fill it full of flowers – delphiniums, roses, hydrangeas – beautiful, take a look. With the bath tub in place, we got on with decorating the room with Noble Isle products and candles with Bob Berry's fabulous provenance pictures!
Then it was time to really celebrate our launch. The party was a great success, we had a wonderful turn out and a great mix of people, and with the sun out (finally….) we were all in the mood to celebrate – till 4am!