August 3, 2018
The World Luxury Cruise Ship Review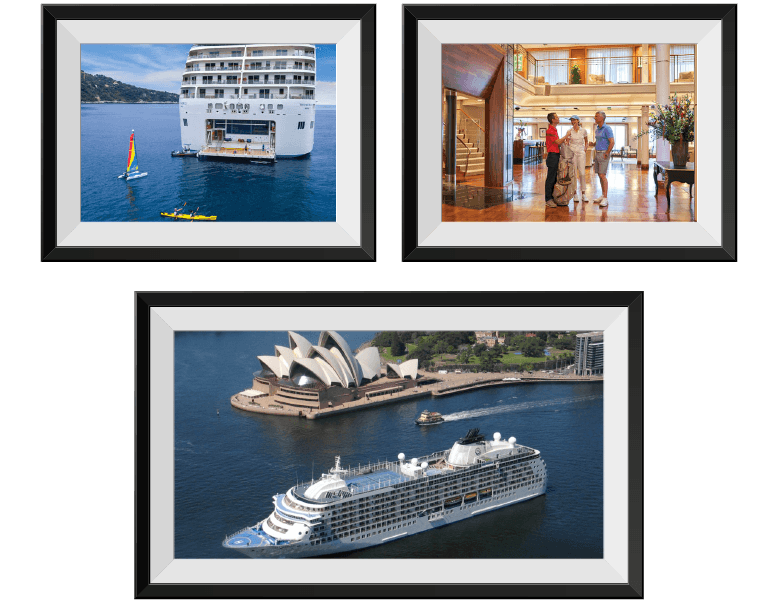 Did you know that The World is the largest residential ship on the planet, containing 165 residential homes? It is 644 feet in length and was launched in 2012. Since its launch, it has circumnavigated the world spending extensive time in some of the most exotic, luxurious ports in the world.
You can see where The World is heading in 2019 via the map here: http://aboardtheworld.com/journey/2019-journey/
The World is currently in Guernsey and will be heading up to Scotland in a few weeks' time. We took this opportunity to visit the beautiful ship and the surroundings and it is fair to say that it completely took our breath away.
It had everything that you want from a holiday and you never have to go back home and experience those holiday blues.
For all those that love an active holiday, the ship comes with two swimming pools, a full-size tennis court, golf simulator, yoga and fitness classes – the list goes on. The World is also a place of gastronomic excellence, with six world-class restaurants to help you satisfy your taste buds.
It really is an amazing venture and we have never visited anything quite like it. If you get a chance to visit The World, then we highly recommend that you do.
Are there any luxury cruise ships that you have been on recently? We would love to hear from you.