November 9, 2020
The Noble Isle Guide to Forest Bathing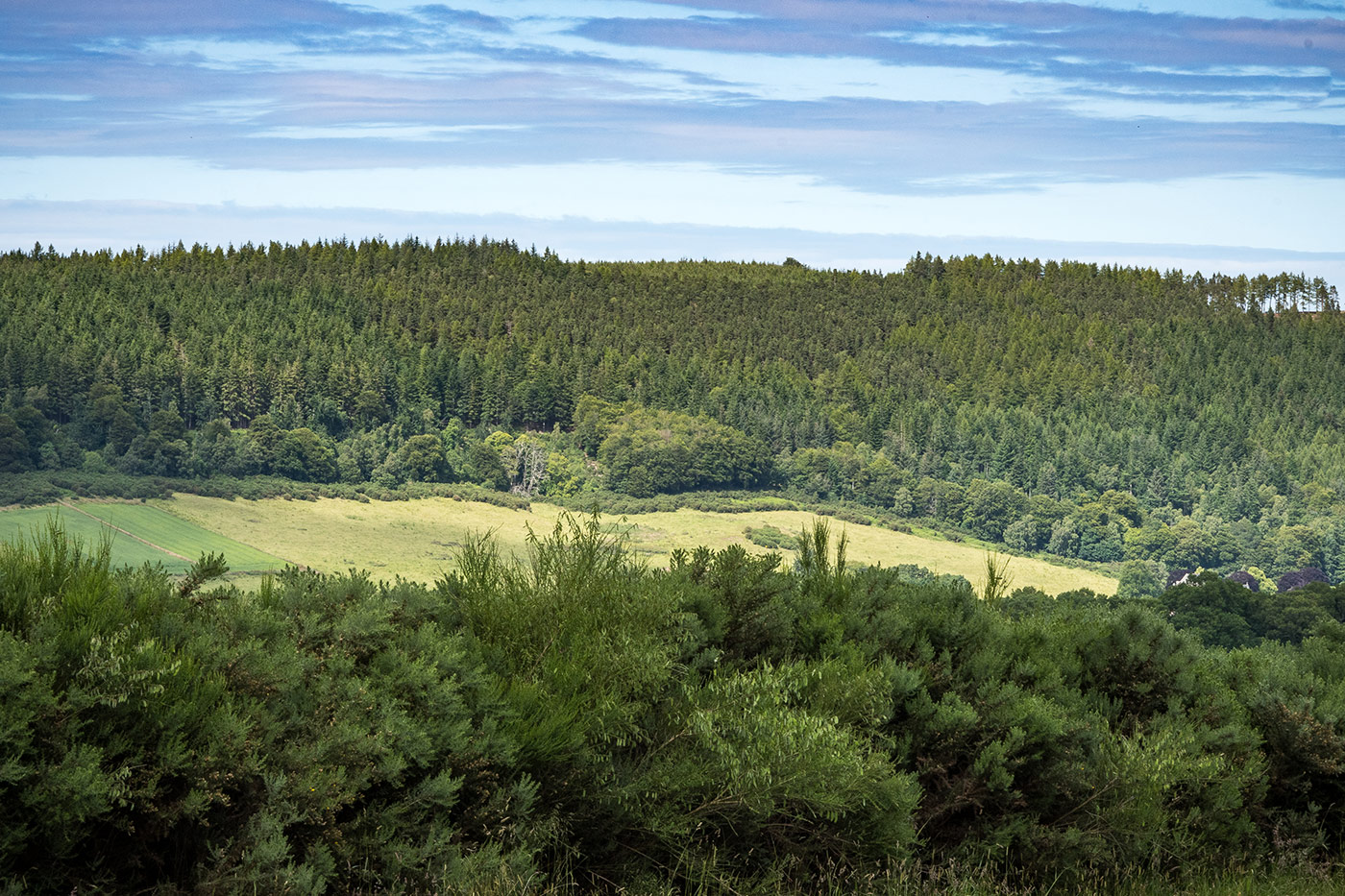 'Wherever there are trees, we are healthier and happier.'
Dr Li Qing, Forest Bathing (2018)
The idea that woodlands and forests have magical powers has for centuries served as a catalyst for both fairy tales and folk rituals. But more recently, the notion that spending mindful time among trees wields a magic that is beneficial to our bodies and souls is becoming entrenched in the popular imagination and may yet be prescribed by medical practitioners.
Benefits of Forest Bathing
Known as forest bathing, the practice of deliberately spending time in a wooded environment is derived from the Japanese shinrin-yoku – literally 'forest bath'. In Japan, the idea has been around since the 1980s, when studies demonstrated that walking in the forest could reduce blood pressure, lower cortisol levels and improve concentration. A chemical released by trees and plants was shown to boost the immune system while enhanced oxygen levels helped sleep disorders, reduced fatigue and provided energy in a way that walks in other environments did not.
Regular immersion in a woodland environment can counter stress, anxiety and depression. "Forest Bathing is an opportunity for people to take time out, slow down and connect with nature," says Stuart Dainton of the Woodland Trust, which is promoting the health benefits of forest bathing. "We think it could be part of the mix of activities for social prescription." Certainly a 2018 study by King's College London found that as little as 20 minutes of exposure to trees, sky and birdsong in cities improved mental wellbeing, with benefits that were still evident several hours later.
Dos and don'ts of Forest Bathing
To make the most of the experience of forest bathing, don't have a set goal or destination – instead, let your body dictate where you want to wander. Different people are attracted by dappled sunlight or deep shadow on different days, and your instinct will tell you what you need.
Whatever you choose, be mindful of your surroundings and take in the sounds, smells and sights of nature, allowing the forest to pervade your consciousness. Move slowly. Breathe deeply. Touch the textures around you. Listen in silence.
It doesn't matter if you are alone or with a companion – and by all means meditate, write a journal or poem, eat and drink, study the nature around you, or practise yoga or other gentle exercises. To complete the experience, you might like to lie on the floor and watch the changing sky through the tree canopy.
Do be sure to bring a map or fully charged phone with you if exploring a previously unvisited forest location, you don't want to end up getting lost!
Celebrating the Great Caledonian Forest
Trees and forests were the raw landscape that covered most of the British Isles for most of its existence. Conifers are thought to be especially beneficial to forest bathers, and at Noble Isle we have recently become fascinated by the Great Caledonian Forest, an area of ancient woodland that once cloaked much of northern Scotland.
Queen of the forest is the Scots Pine, a hardy evergreen nominated in 2014 as the national tree of Scotland and a symbol of hope, strength and vitality. The only true native pine within the UK, it provides a habitat for rare birds like the Scottish crossbill as well as for the elusive Scottish wildcat.
Welcome to our Scots Pine Collection
To honour the forest and its continued place in British history and folklore, we have incorporated extracts of Scots Pine into a new range consisting of a Hand Wash, a Bath & Shower Gel and a Fine Fragrance Candle – the Scots Pine Collection.
Thanks to the cleansing and antimicrobial properties of its resin, Scots Pine has been used in soaps, salves and bath salts across the ages. Our newest fragrance teams Scots Pine with extract of heather – another plant native to Scotland that has long been prized for its skin-soothing properties. We have sourced extracts of both plants from the responsibly managed pinewood forest of Pluscarden, in the northern Scottish province of Moray.
You can find out more about the Hand Wash and Bath & Shower Gel, with a fragrance that combines notes of fir, juniper berries, violet and cedarwood, here. Or click here to discover the Pinewood Fine Fragrance Candle, with notes of cedarwood and fir enriched with the woody earthiness of patchouli, vetiver and musk. We will be launching additional products to the collection next year.