April 23, 2020
The Noble Isle Bubble Bath & British Gin Tour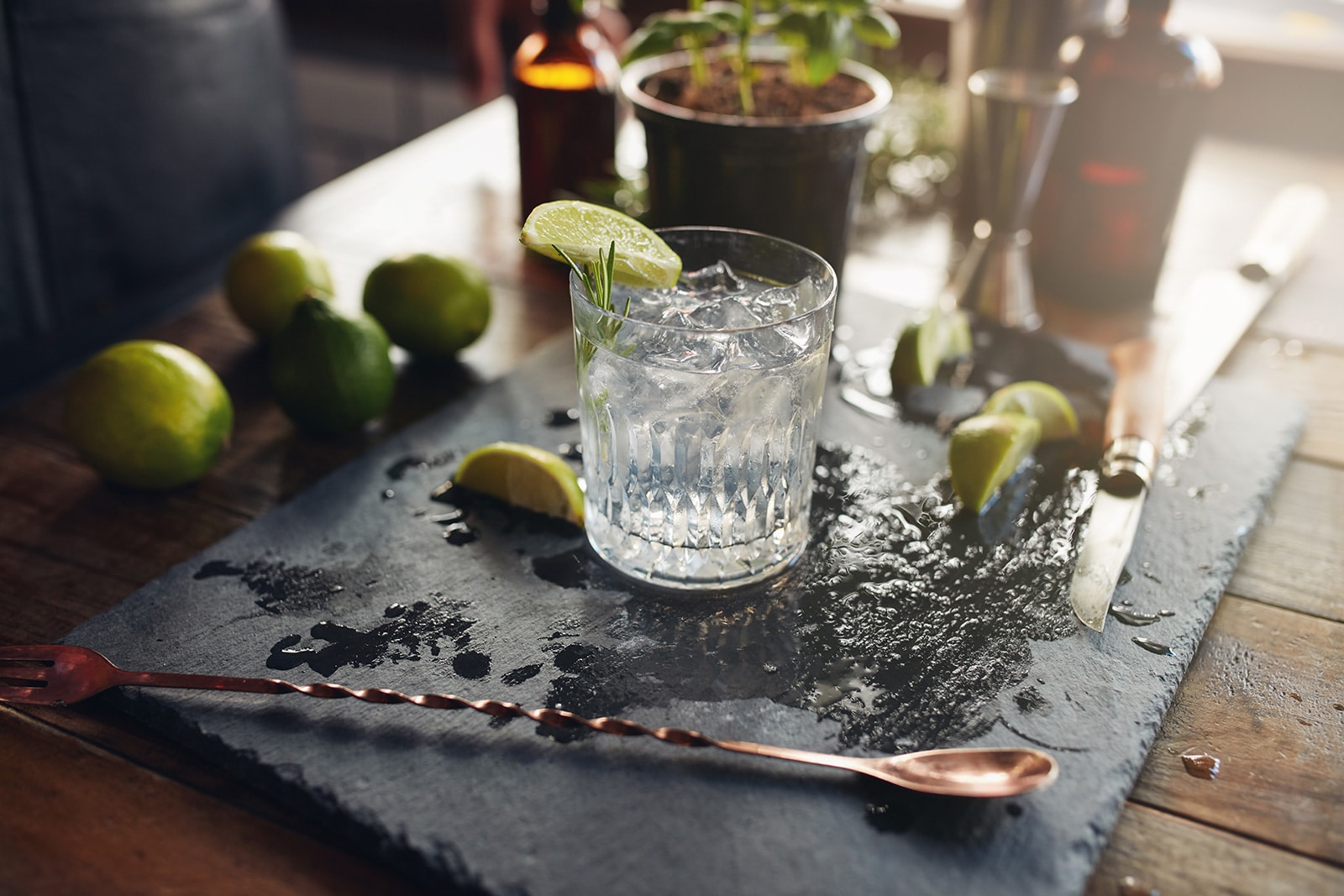 There is nothing more relaxing than taking a long hot bath, and now it seems that we have all the time in the world to do it! At Noble Isle, all of our products use natural extracts sourced from celebrated producers around the British Isles. We've matched up the regions where we source our signature ingredients to local gin suppliers, so you can fill your room with evocative scents of the outside, listen to your favourite podcast and enjoy your favourite crisp Gin & Tonic.
Fireside Bath & Shower Gel, Mynwy Valley
The Fireside Bath & Shower Gel uses Beetroot extract sourced from the Mynwy Valley in Wales.
Aber Falls
Aber Falss produces a distinctive orange marmalade gin from Abergwyngregyn, Wales. With it's hefty orange flavour, it's delicious with a slice of toast!
Purchase here: https://www.masterofmalt.com
Summer Rising Bath & Shower Gel, Cornish Hedgerows
Our Summer Rising collection uses extracts of Elderflower and Gooseberry from the famous Lost Gardens of Heligan in Cornwall.
Curio Spirits
We found this award-winning rock samphire gin from the Curio Spirits Company. Made with Cornish Spring Water and quadruple distilled with natural botanicals including hand-foraged rock samphire from the Cornish cliffs this tantalising spirit is smooth enough to drink neat!
Purchase here: https://www.curiospiritscompany.co.uk/
Willow Song Bath & Shower Gel, Lavenham Walk
The Willow Song Bath & Shower Gel uses extracts of Willow Bark and Water Lily from Lavenham in Suffolk.
Betty's Gin
Owner Karen and her husband named this gin after her mother, who lived just half a mile from the distillery in the middle of Suffolk. Only 65 bottles are produced in every batch, using nine hand-crushed botanicals – from liquorice and aniseed to angelica root, bitter orange, star anise and cassia bark. For the summer there's also a fruity Rosie's Gin and for the cooler months Ivy's Gin, with clove and cranberry.
Purchase here: https://heartofsuffolkdistillery.co.uk/product/bettys-gin/
Rhubarb Rhubarb! Bath & Shower Gel, The Yorkshire Triangle
Our Rhubarb Rhubarb! collection uses rhubarb extract from a sixth-generation forced rhubarb farm from Yorkshire.
Slingsby Rhubarb Gin
The Slingsby Yorkshire Rhubarb Gin is crafted using locally sourced botanicals and masterfully infused this with the finest Yorkshire rhubarb sourced from the famous 'Rhubarb Triangle'. These unique ingredients are complemented with water drawn from the world-famous Harrogate aquifer, pure single grain spirit and a handful of the finest ingredients sourced from around the world.
Purchase here: https://www.masterofmalt.com
Tea Rose Bubble Bath & Shower Gel, Chelsea Green, London
The Tea Rose Bubble Bath & Shower Gel uses extracts of Rose from The Real Flower Company in Chelsea Green and Black Tea from Jing Tea, London.
Chelsea Royal
Chelsea Royal is made in the heart of London by "batch distillation" in a traditional John Dore still using 100% grain spirit to produce the highest quality pure gin. The use of bitter and sweet orange gives our gin a zesty character that is enhanced by serving with a slice of orange.
Purchase here: https://www.masterofmalt.com
Whisky & Water Bath & Shower Gel, Dufftown Distilleries
Our Whisky & Water collection uses extract of Malted Barley sourced from the famous Dufftown Distilleries in Scotland.
Dufftown Distilleries
To celebrate the Whisky Shop's ten-year anniversary in 2016, they started creating their own gin in the centre of Dufftown. Tenacious Gin contains ten botanicals and is juniper led with citrus notes and sweet gentle spices from pink and Szechuan peppercorns.
Purchase here: https://www.whiskyshopdufftown.com
Golden Harvest Bubble Bath & Shower Gel, Canterbury Vines
The Golden Harvest Bubble Bath & Shower Gel contains extracts of three different types of grapes all sourced from Canterbury Vines in Kent.
Canterbury Gin
Produced in the ancient and holy city of Canterbury, this gin offers a real taste of the Kent countryside, with the Foundary Brew Pub distillery practicing a grain to glass method. The gin includes amongst its botanicals East Kent Golding Hops, a knowing nod to the county's proud history of brewing ale.
Purchase here: https://www.finedrams.com/canterbury-gin.html