May 4, 2020
Relaxing Scents For The Home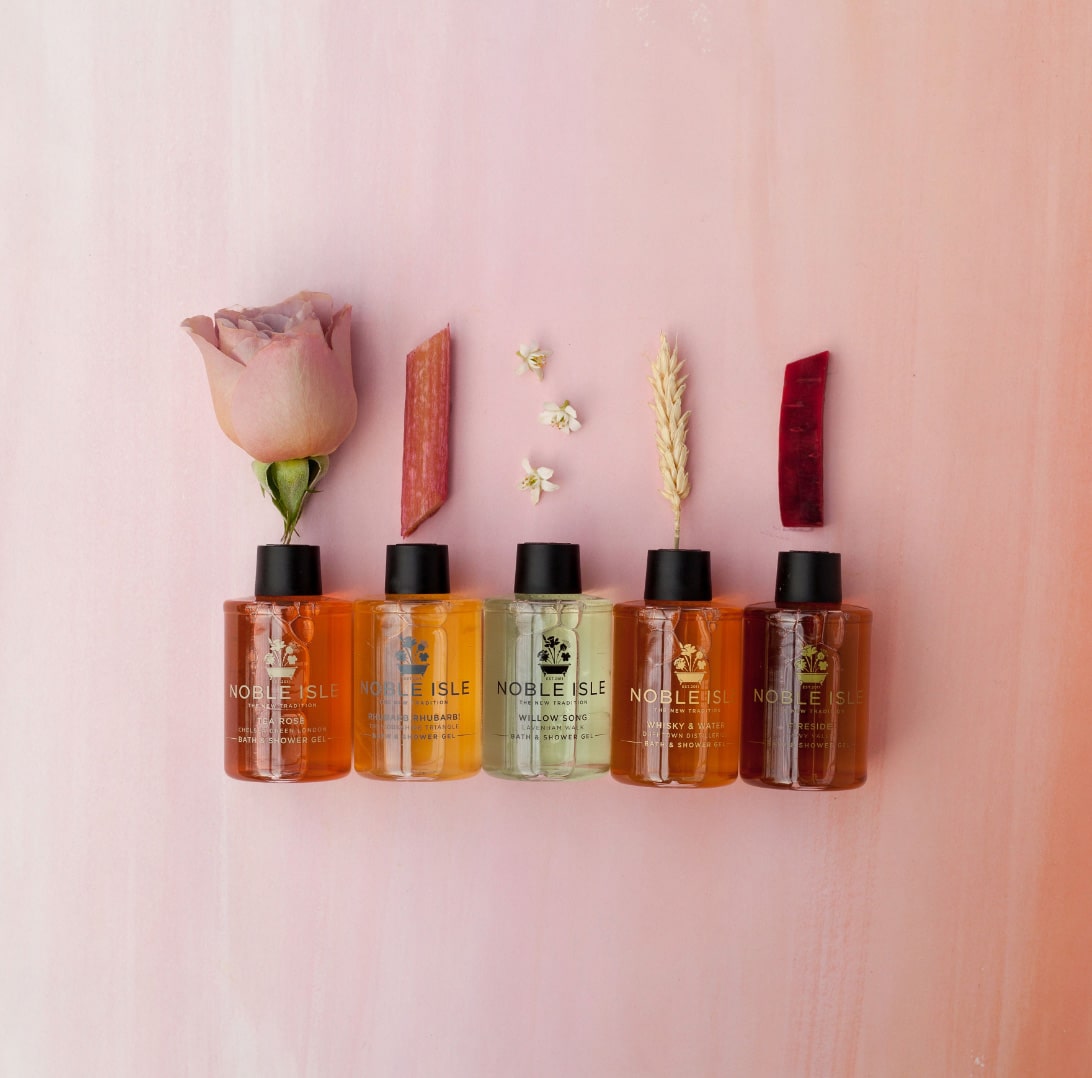 Fragrance has the power to take you back to a moment, memory or place in time. It can relax you, invigorate you, put you to sleep after a long-hard day. During this unsettling period of uncertain and worry, try to take one night per week to calm and rebalance the mind, body and soul. After work or the daily chores, exercise, stretch and take deep breathes to release positive endorphins. Try doing spa treatments at home to take time to care of yourself; scrubs, hair masks, manicures, pedicures etc. After the spa treatments, light candles, make a cup of tea or pour a glass of wine and read for an hour or something you personally find very relaxing. This self "TLC" will calm you throughout the week.
Our top relaxing scents are:
Willow Song, containing extracts of Water Lily and Willow Bark from Lavenham in Suffolk.
Fragrance Notes
Top notes: Rose Petal, Ivy
Heart notes: Watermelon, Lily of the Valley
Base notes: Cedarwood, Musk
Let the soft, poetic, whimsical scents of spring diffuse through your rooms, releasing harmonious floral scents of rose petal and ivy, inducing a relaxing ambience to unwind.
Available in a Bath & Shower Gel, Body Cream, Body Scrub, Fine Fragrance Candle and Reed Diffuser.
Tea Rose, containing extracts of Rose Petal from The Real Flower Company and Black Tea from Jing Tea, London.
Fragrance Notes
Top notes: Bergamot and Green Leaves
Heart Notes: Black Tea, Rose and Jasmine
Base Notes: Clary Sage and Musk
A pure and charming scent, with all the grace and finesse of a London afternoon tea, steeped in soothing black tea leaves and English rose petals, and blended with refreshing notes of jasmine and crisp clary sage.
Available in a Hand Wash, Hand Lotion, Bubble Bath & Shower Gel, Body Cream and soon to be launching, Fine Fragrance Candle.
Whisky & Water, containing extract of Malted Barley from Dufftown Distilleries, Scotland.
Fragrance Notes
Top notes: Rose, Davana Blossom
Heart notes: Jasmine, Orange Blossom
Base notes: Tonka Bean, Amber
A liquid gold redolent of the finest oak-aged single malt with warm vanilla and cedarwood on the nose and skin-calming extract of Scottish malted barley.
Available in a Hand Wash, Hand Lotion, Fine Fragrance Candle and Reed Diffuser.
Lightning Oak, containing extract of Oak Bark from The Forest of Dean, Gloucestershire.
Fragrance Notes
Top Notes: Bergamot, grapefruit
Heart Notes: Cardamom, clove bud
Base Notes: Vetiver, sandalwood
Creates an enduring, handsome fragrance balancing smoky wood aromas with modern notes of crushed pink pepper and bergamot – fresh, smoky and warm. The fragrance begins with the freshness of bitter citrus and fresh spices, then reveals the main note – vetiver, which results in an elegant, distinguished, modern classic that intoxicates the senses.
Available in a Fine Fragrance Candle.
Fragrance is very personal and varies on individual preference and the time of year, why not try some out and let us know which ones you chose?
If you are looking to continuously fill your room with the evocative scents of the British Isles then why not look at our Home Fragrance collection? We have six of our signature scents available as candles and reed diffusers with a seventh launching in the next few weeks.
One of the questions people often ask us is: Should I purchase a diffuser or a candle?
The Noble Isle Fine Fragrance Reed Diffusers last between 4 and 5 months. They continuously release an evocative aroma into the home, and when you start to notice that a drop in fragrance, simply turn the reeds.
Reed Diffusers are perfect for continuously scenting a room, particularly in rooms such as bathrooms or kitchens, where candles aren't very practical. You can put different fragrant reed diffusers in each room to create different atmospheres.
The Noble Isle Fine Fragrance Single-Wick Candles last up to 40 hours burn time, with our 3-Wick Candle lasting over 100 hours. Light your candle and after about twenty minutes you will notice a molten pool of wax and a nice, strong fragrance. As our candles are created with a perfume, the fragrance will fill the room and last up to four hours.
Candles are good for creating a relaxing atmosphere and if you like lots of different fragrances, you can switch them around different rooms at different times of year.