March 9, 2020
Our Team Pick Their Favourite Mother's Day Gifts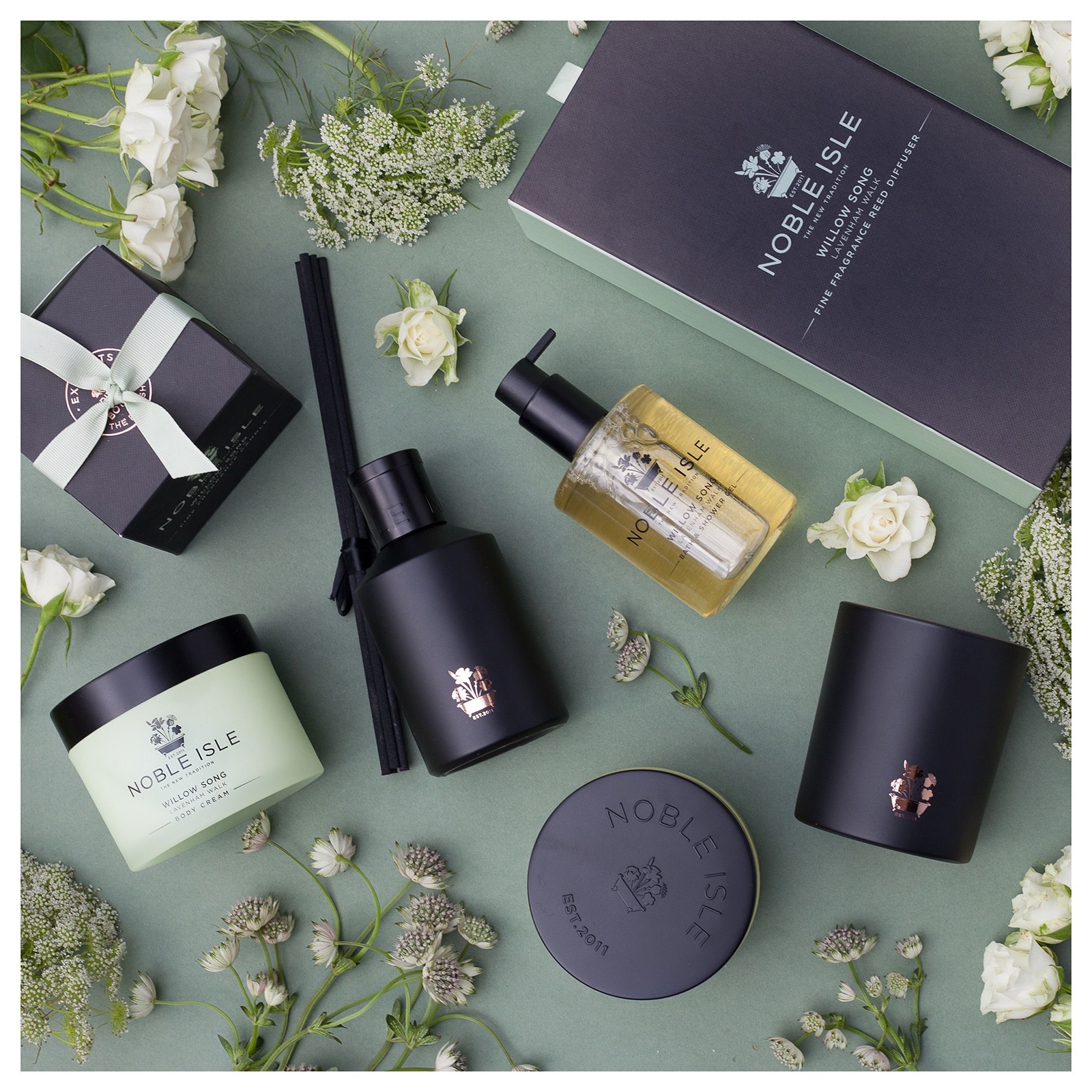 This year Mothering Sunday (or Mother's Day) falls on Sunday 22 March. Mothering Sunday has a long history here in the British Isles, with its origins believed to go back to a time when domestic servants were given a Sunday holiday to celebrate at their 'mother church'. As they walked along the country lanes, they'd gather wildflowers from the hedgerows to give to their mothers. We caught up with our team to find out what they'll be giving this Mother's Day.
Yasmine, Senior Sales Manager
For Mother's Day this year I'm planning to treat my mum to afternoon tea and give her a framed family picture, flowers and a Noble Isle Wrapped Roses gift set containing her favourite Tea Rose Bubble Bath & Shower Gel and Tea Rose Candle and Snuffer.
Katy, Founder and Director
Each year I cook my mum a three-course Sunday lunch with champagne and give her 'smellies' – candles, shower gels etc. – all from Noble Isle, of course!
India, Marketing Manager
I always buy my mum the Willow Song Body Scrub and Body Cream. It's the perfect pamper package – and her favourite!
Rebecca, Retail Manager
My choice is Tea Rose Body Cream and Willow Song Body Cream – beautiful gifts for Mother's Day.
Beth, Hotel and Corporate Sales Executive
I like to treat my mother to something we do together to make a memory – such as going for afternoon tea or lunch. And then I also get her something that will last a little longer, such as a plant, candle or diffuser.
Gabriella, Hotel and Corporate Sales Executive
I love to give my mum an experience, something she enjoys that we can do together. We have so many creative people running workshops in my area, so last Mother's Day I treated her to a floristry class where we created our own bouquet, had a glass of wine and then were able to take our flowers home with us! I used to buy her perfume, but she has so many and doing something together feels more personal.
This Mother's Day why not create a unique Hat Box for your mother or mother figure using our online tool. You'll enjoy a cost saving and our small team in Cheshire will hand-wrap your gift in one of our beautiful matt-black hat boxes. Click here to discover our online tool.