August 4, 2016
NOBLE ISLE LIFESTYLE SHOOT AT GRAVETYE MANOR & ATOM PICTURES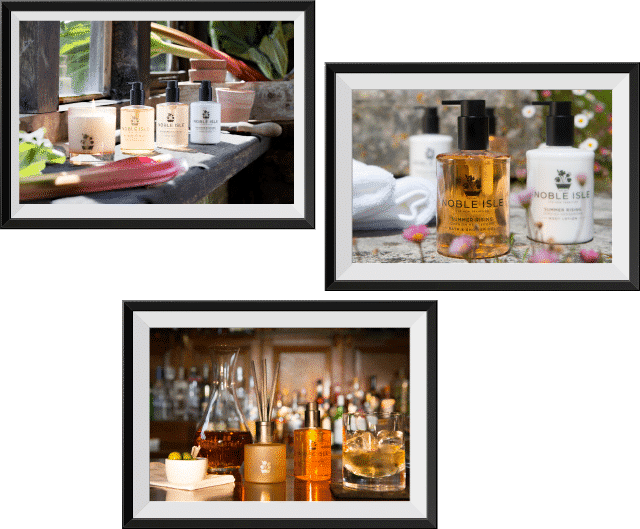 In July, we had a wonderful day creating Noble Isle's new lifestyle imagery with Atom Pictures at the glorious Gravetye Manor in Sussex, one of our exquisite hotel amenity partners.
The world-famous luxury hotel and gardens provided the perfect backdrop for our products in their natural surroundings and what made the location even more fitting is that Noble Isle products adorn all of the bathrooms throughout the hotel.
The stunning gazebo at the back of the sun drenched English Flower Garden was transformed into a Rhubarb Rhubarb! rustic potting shed filled with bright pink forced Rhubarb from Gravetye's very own 'kitchen garden' which supplies their Michelin-starred restaurant.
Nestled below the vibrant Azalea bank was a beautifully delicate spot, the perfect background for our Summer Rising range. In contrast, the masculine, old fashioned hard-wood bar played host to our Whisky & Water range.
All in all a great day at the beautiful 16th Century manor house – we shall be returning!