April 4, 2012
NOBLE ISLE CHECKS INTO THE LANGHAM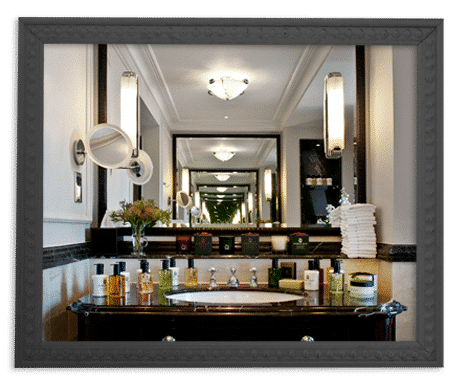 Sorry for the slightly tardy blog update – all hands in the Noble Isle team have been busy preparing for the big launch.
The press days exceeded all our expectations – it was an exhilarating two days talking to the press and buyers, with over 100 guests attending. Thank you all for coming and for your enthusiasm about the fruits of our labour: the Noble Isle bath and body collection. We were thrilled to see all the positive tweets rolling in about the guests' favourite Noble Isle fragrances, lotions and washes.
Gillian Wheeler from the Covent Garden Academy of Flowers came to decorate, bringing field-loads of beautiful flowers inspired by the British Isles. As you can see, the blooms were breathtakingly arranged in a bathtub with their toes dipped in lilac-coloured, petal-scattered water. Combined with the views over London's skyline behind and the spring sunshine lighting up the flowers, it really was a heavenly sight – one that literally elicited gasps when people walked in the door!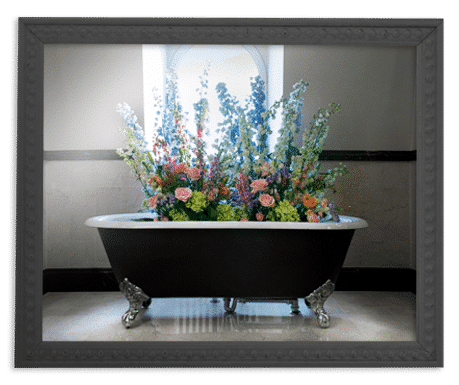 The family of Noble Isle products was arranged around the sink and it was the first time even we had seen the collection as a whole, sitting prettily alongside our smart gift boxes, bespoke satin ribbons and the warm glow of our Fine Fragrance Candles.
In the provenance room, we proudly presented the stories behind our unique collection of extracts from around the British Isles. Our passionate partner producers – distillers, farmers, bee keepers and more – were all photographed and framed with bouquets of flowers representing the natural extracts.
The exquisite elderflower and berry tarts, rhubarb and custard pots and free-flowing Chapel Down bubbly were thoroughly enjoyed by all until 3am in the morning – and we can't imagine a better entrance into the world for Noble Isle.
We are delighted to be able to reveal that we are launching exclusively with Fortnum & Mason on the 30th April, and our website goes live on May 8th for shopping: www.nobleisle.com.