May 28, 2020
How to make the most of your time outdoors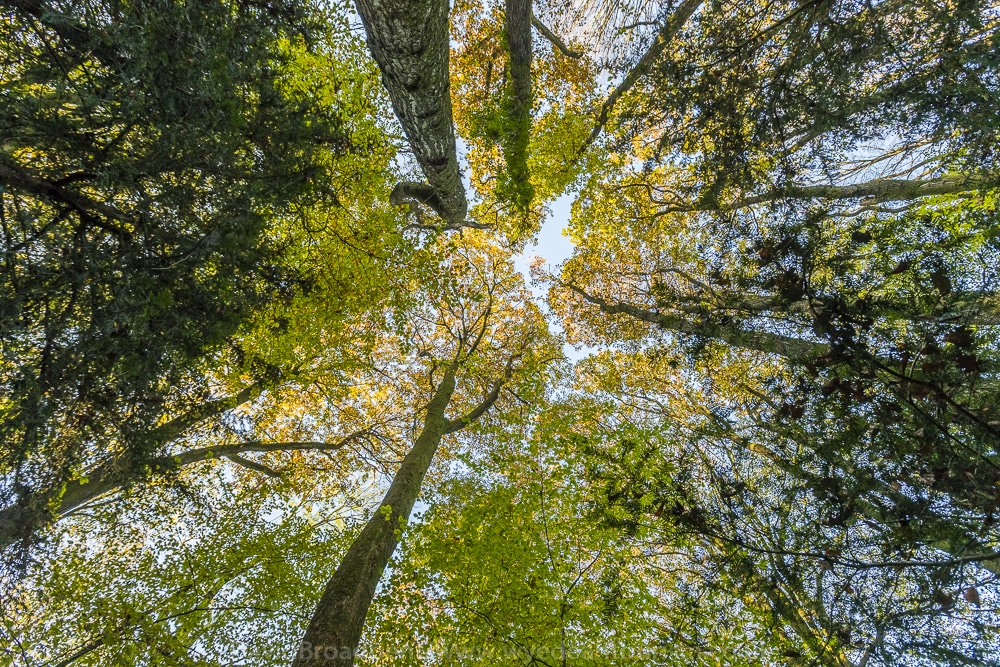 Here at Noble Isle, our major inspiration is the abundance of nature to be found within the British Isles. Not only are the products made here, but all the ingredients for our unique extracts are sourced here in the UK. Different parts of Britain provide us with inspiration for collections that we hope bring the scent and sensation of a particular area to your home, wherever you are.
During lockdown – and this glorious early summer – many of us are able to spend more time outdoors than ever before. So here are our top tips for making the most of the natural world around us.
1 BE OPEN TO CHANGE
Spending time in nature with no purpose other than being outdoors – and for many of us repeating the same walk again and again rather than travelling further afield – enables us to notice and appreciate small changes in our environment. Have more flowers – poppies or cornflowers, buttercups or daisies – appeared since we last passed this way? Have grass or crops grown in the fields? Have blossom or leaves appeared on trees? Noticing and appreciating changes like these can take us away from thoughts of our everyday problems and fill us with wonder at the way nature continues its cycle no matter what.
2 TAKE TIME TO DISCOVER
Many of our products are inspired by ingredients found in places that we love – for instance, the weeping willow bark and water lily from Lavenham Walk in Suffolk used in our Willow Song collection, or the rhubarb from the West Yorkshire Rhubarb Triangle we use for our Rhubarb Rhubarb! products. Each walk or outdoor exploration can be a journey of discovery – do you notice a special fragrance, colour or shape that attracts you to a particular plant? Once you've noticed a tree or flower, do you see it again and again or is it specific to a particular place? Why not find out its name – perhaps using an app like PlantSnap. You might be able to introduce it to your garden or make it a seasonal pleasure you look out for in years to come.
3 KEEP FIT
Walking is not only valuable exercise but is also known to help strengthen the heart, lower blood sugar, boost our immune system, improve our mood. There is also evidence that it increases longevity and staves off dementia. Other forms of exercise that lend themselves to being done outside include yoga, Pilates and Tai Chi, all of which can be practised in a relatively small space. There are lots of online tutorials, so maybe this is the moment to try something new?
4 SOOTHE YOUR MIND
Being outdoors can boost the enjoyment – and even effectiveness – of meditation, breathing exercises and mindfulness techniques involving paying attention and filling your senses with the sounds and smells of the world around you. Again, lockdown could provide the perfect opportunity to find new ways of relieving stress and calming the nerves – though we would also recommend a warm bath using one of our fabulously scented Bath & Shower Gels as well as the soothing properties of our Scented Reed Diffusers and Scented Candles. Or take a book outside, find a shady spot and allow yourself to be immersed in another world entirely.
5 FOOD FOR THOUGHT
Our founder Katy Simpson is passionate about food and cooking, and many of the ingredients in our products are foodstuffs grown by small, sustainable producers from around the British Isles – whether the grape extract from the Simpsons Wine Estate on the North Downs or the beetroot extract from the kitchen garden of The Bell in Monmouthshire. You can find tips for food to grow in your garden in our blog post here. Or if you are short of space, you could start with herbs – we find fresh herbs such as parsley, dill, mint or thyme, all of which can be grown in pots or window boxes, so much more aromatic and pleasurable to use than anything you can buy dried. When it comes to eating, being outside certainly stimulates the senses, including making us more aware of the taste of food, while the unfamiliar environment often slows the process of serving so the food is better appreciated and digested. It doesn't have to be a barbecue – you could pack a picnic or just move your table to an outdoor space and feast your senses.
6 OUTDOOR LEARNING
The outdoors provides fantastic opportunities for home schooling in ways that are less stressful and more fun than being stuck in front of a computer or sitting at a table. For maths, try measuring or counting something accessible and then estimating over a larger area (the height of a tree, the number of plants in a field). For literacy, use a specific place as the setting for a story or put together a list of nature similes (bark as scaly as a dragon's tail, grass as green as aliens' hair) to create a poem. Or for science, look for and identify bugs or birds or educate your children in the importance of nurturing the environment to safeguard it for the future. Here at Noble Isle, protecting the environment informs everything we do: all our products are vegan and paraben-free, our packaging is 100 per cent recyclable and we source ingredients sustainably. Now more than ever, we need to protect our world – an important lesson for adults and children alike.