May 20, 2020
Go Green Fingered to Blast the Lockdown Blues Away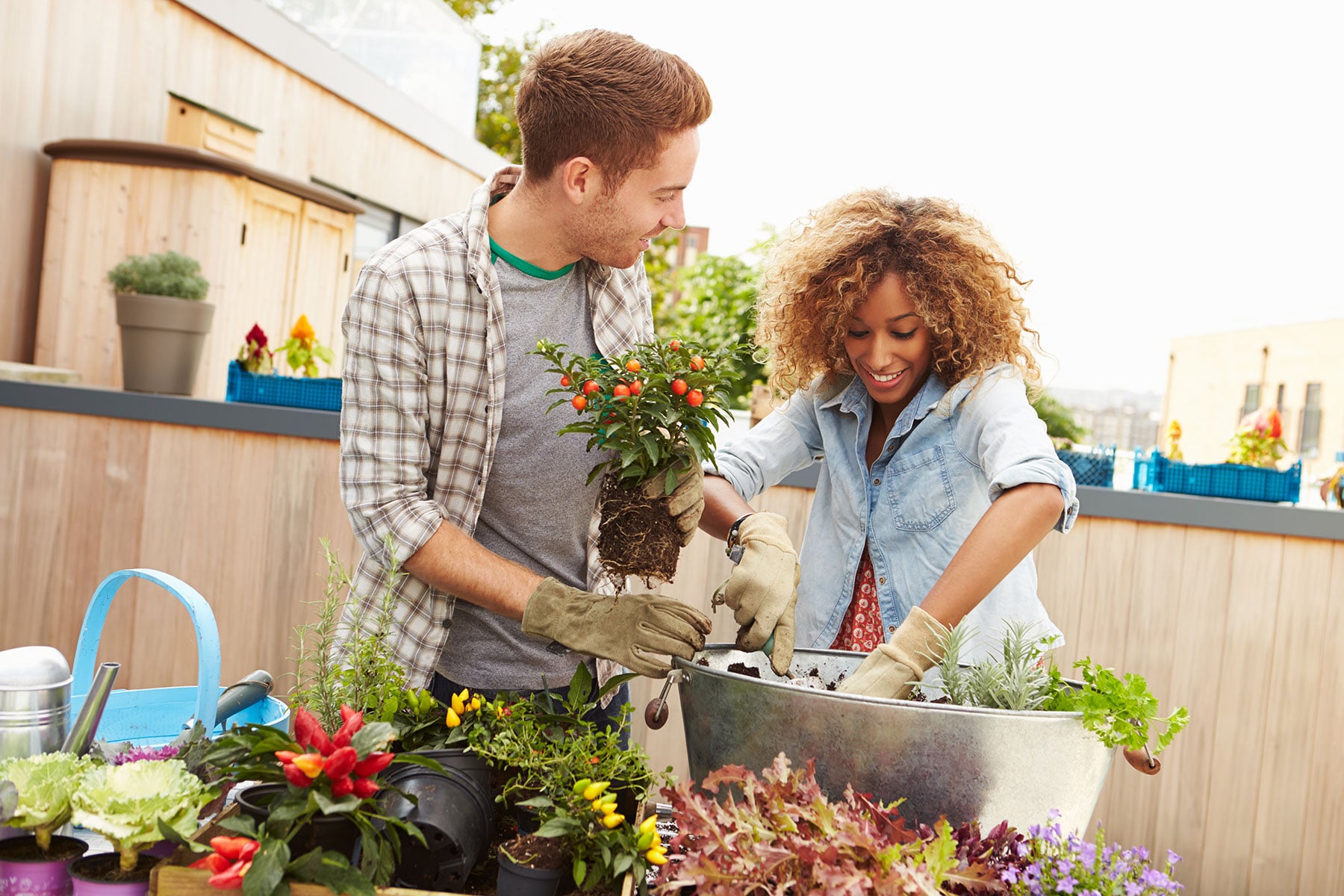 The lockdown period combined with the glorious weather has seen many of us turn to gardening. Gardening is proven to be incredibly therapeutic, peaceful and a form of exercise – something the whole family can get involved in and enjoy. Growing your own produce and creating an "at home allotment" has been one of the most popular activities during this stay-at-home period.
Here are some simple things to grow at home during the next few months:
Strawberries
Strawberries are great to grow if you don't have much space as they flourish in pots and hanging baskets – so you don't require a large bed. Find an area with full sun and choose 'ever bearing' strawberries as these grow best from late May to August. Use deep pots at least 15cm wide and plant one strawberry per pot. They thrive in moist but well-drained conditions, so use a soil-based compost with a deep layer of gravel or broken crocks in the base. Make sure you water well. You should have strawberries within 4 – 6 weeks. Another benefit, you can take small cuttings, place in a pretty pot with soil to create homemade gifts for friends.
Courgettes
You can grow Courgettes inside or outside depending on the weather, it's best to sow them inside and then plant them later. To grow your Courgettes, you need a sheltered sunny spot away from strong winds as the plants are not very sturdy. Their leaves also grow really big so you need about 1 metre's space between plants. Keep the soil moist and sprinkle with seaweed for extra nutrients. Once they start growing you could be harvesting courgettes two or three times a week!
Tomatoes
Tomatoes are easy and fun for the whole family to enjoy growing and harvesting, plus they grow well in most pots and beds. Plant young seedlings from the garden centre at this time of year, keep the soil moist and feed with a balanced liquid fertiliser every 10 – 14 days. The Tomato plants will start bearing fruit about 40 – 50 days after planting them in the ground.
Cucumbers
Outdoor Cucumbers can be sown directly into the soil from late-May to early June. Sow the seeds in full sunlight and ideally cover with a fleece. Don't remove the male flowers and keep the soil around them moist but not over them. They should be ready to harvest between 50 and 70 days.
Lettuce
Grow Lettuce in full-sun in moisture retentive soil. For a summer/autumn crop, sow outdoors from March to late July. Sow in rows every two weeks to allow continuous harvesting. Sow in rows 13mm deep and 30cm apart. The best time to water them is when the soil is dry and in the morning.
Rhubarb
Rhubarb crowns can be planted straight in the ground, 70 – 90cm apart and 30cm's between rows or in very large pots, at least 50cm wide. It needs full sun (about 6 hours a day) and well-drained soil.