February 27, 2018
The Gift of Tranquillity & Relaxation This Mother's Day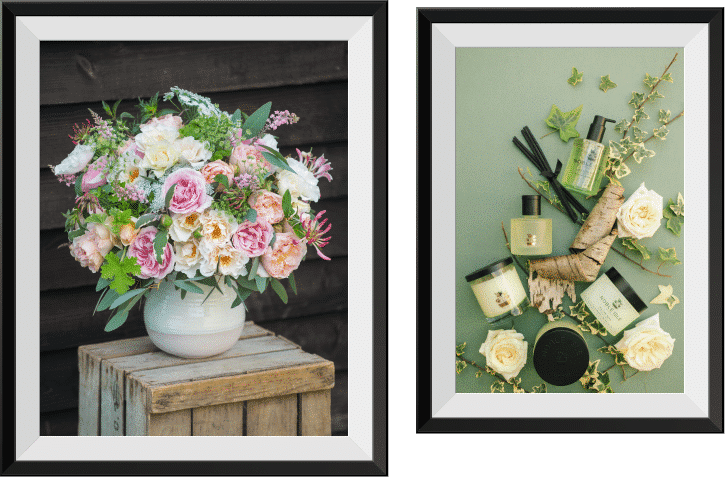 'Fragrance has the ability to transport us to another time and place in our lives – evoking memories that literally take you back to that moment in time.  I love that feeling when you smell a familiar scent and you are able to recall a loved one, a conversation, a place – a scene so clear in your mind it's like time travel!  It is a real pleasure when I see customers trying the different Noble Isle fragrances and remembering which hotel they stayed in, the special occasion in which they travelled there or the person it reminds them of. My personal favourite fragrance in our collection is the Willow Song range – it is green and tranquil and reminds me of spring and all the things to look forward to with the change of season.' Katy Simpson, Founder & Director of Noble Isle.
Fragrance is a magical thing, it evokes memories of people and places. This Mother's Day, why not give the gift of fragrance and take your mother to a place of tranquillity and relaxation. Our Willow Song collection is reminiscent of green florals and mellow woods – Giving the gift of florals in fragrance.
This month we spoke to Rosebie Morton, purveyor of one of the finest collections of scented roses in the world and Founder of The Real Flower Company. Rosebie has dedicated herself to the cultivation of 'real' roses with all their exquisite subtleties of hue and scent. The Real Flower Company is based on a family farm nestled within the rolling green hills of Hampshire with their floral boutique on Chelsea Green, London. We have partnered with The Real Flower Company to offer 15% off every order until midnight on March 4th with the code Nobleisle15 not to be used in conjunction with any other offer.
Q1. How did you get started in your flower journey?
I was inspired from an early age by my grandmother's rose garden, I used to spend hours trying to extract the scent from rose petals to make it into some hideous concoction and the memory of that scent stayed with me until I was able to create The Real Flower Company.
Q2. You have such an amazing knowledge of flowers, what is your advice to our readers about how to create the perfect bouquet for Mother's Day?
To go for provenance and scent, there are so many inspirational spring flowers and blossoms available, keep it simple and garden-like, a mix of narcissi and tulips with some magnolia buds and quince or similar blossom looks both beautiful and smells divine.
Q3. All of your roses are beautifully scented, is there an art to combining scents in a bouquet?
It's important not to overpower a bouquet by detracting from the exquisite scent of a rose by putting in too much of a very strong scent such as Rosemary or Fennel which although lovely can overwhelm the main flowers.
Q4. Fragrance has the ability to evoke wonderful memories, are there any particular flowers which remind you of your mother?
Roses and in particular Margaret Merril which has an incredibly fresh citrus scent and Magnolia because we had a Magnolia Grandiflora growing outside our house and the flowers were like huge dinner plates with unbelievable scent!
Q5. If you had to choose, what would be your favourite flower?
It has to be a Rose!
Q6. We have been to your wonderful farm in Hampshire and it looks and smells beautiful but it must take a lot of hard work! What is your favourite way to relax at the end of a busy week?
To go for a run with our five dogs across the farm or when I have been working at our Sweet pea farm, sneaking off to the beach for a walk with my husband Matthew especially when it's a wild day, there is nothing better to clear the mind!