March 4, 2012
FINISHING TOUCHES….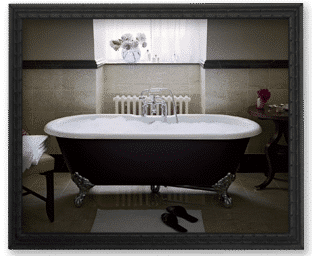 With our press preview event just a few short days away, and the guest list looking fabulous, planning has reached a crescendo at Noble Isle. Over at the Covent Garden Academy of Flowers, we got together with floral designer Gillian Wheeler to go over the final flourishes for our exquisite bespoke floral installation. Think antique purples, blues and greens, delphiniums, hydrangeas and lilies… all set against very pale lilac water filling a huge claw-foot bathtub.
Meanwhile, over in the lavish surrounds of the Langham, we have had the enviable task of taste-testing the afternoon tea treats and canapés that have been custom-created for Noble Isle by executive pastry chef Cherish Finden. The menu is inspired by the yet-to-be-revealed British-origin natural extracts in the Noble Isle collection. Here's a sneak peak for our blog readers: rhubarb and custard, elderflower and berry tart and chocolate-dipped honey shortbread…
British sparkling wines have been popped and tested, and we've decided on Chapel Down Reserve Brut as the sparkle of choice. It's a rather fine tipple – lively, crisp and modern – and also the choice of the Duke and Duchess of Cambridge at their wedding.
Press samples are arriving every day and it is wonderful to see what was once drawings, discussions and designs is now real – and beautiful. Stay tuned to the blog for photography and video footage of the very first unveiling of the Noble Isle bath and body collection: the New Tradition in luxury British bathing.