May 4, 2015
FATHER'S DAY FIT FOR A GENTLEMAN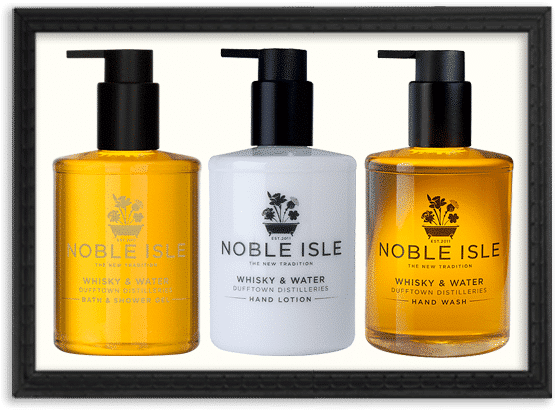 With Father's Day approaching on June 21st we have the perfect gift for Dad. Our Whisky & Water collection always bring a smile of intrigue and a sensory surprise.
The Whisky & Water Hand Wash and Lotion can be found in some of London's most prestigious men's bathrooms including Le Gavroche, BAFTA HQ and The Savoy to name a few.
Recently, due to popular demand we have added a new Whisky & Water Bath & Shower Gel to the collection so that this unique fine fragrance can now be enjoyed all over not just on the hands. The aroma is rich and complex and not what you might imagine – decadently layered top notes of rose and Davana Blossom, heart notes of Jasmine and Orange Blossom and lingering base notes of Tonka Bean and Amber.
As the fragrance lingers on the skin, extract of Scottish malted barley calms and nourishes the skin. We source natural extract of malted barley, known to contain a wealth of proteins and B vitamins, from the time-honoured Balvenie Distillery in Dufftown, one of only a few distilleries still harvesting and malting its own barley to create an exclusive range of handcrafted single malt Scotch whiskies characterised by smooth, honeyed complexity.