March 4, 2016
Easter in the British Isles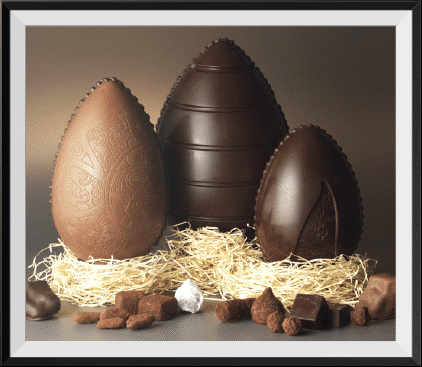 Easter has sprung early this year giving us all a lovely, unexpected spring break to rest and enjoy some post-winter treats. If you are looking for the perfect egg, head straight to our favourite chocolatier William Curley who makes the most divine and delicious dark chocolate Easter eggs in the world. For the launch of Noble Isle in May 2012, we partnered with William to create bespoke hand-made Heather Honey chocolates embossed with our logo in edible gold leaf, they were quite simply the loveliest chocolates we have ever tasted.
However, if you or your friends and family are watching your waistline ahead of swimwear season, our Heather Honey Hand Wash and Lotion would make a very thoughtful, guilt-free gift. This luxurious golden hand wash and lotion have a bright composition of white blooms, a delectable fine fragrance of Bergamot, Orange Blossom, Jasmine, Neroli and rich Sandalwood & Amber base notes. The formulation features a squeeze of grapefruit and extract of protein-rich heather honey harvested in the Perthshire Highlands at Heather Hills Honey Farm, specialists in mono-floral heather honey since 1945.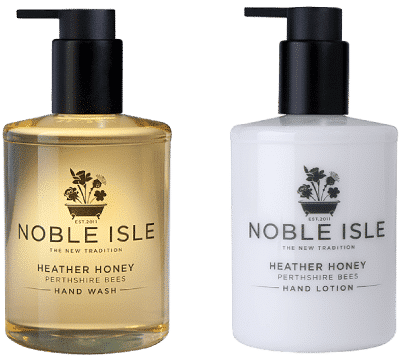 With spring upon us and longer evenings ahead, our Noble Isle once again begins to turn into a green and pleasant land and our provenance partners start harvesting their crops to make the delicate extracts that lovingly weave their way into each of our British inspired products.