January 20, 2018
Chocolate & Bubbles this Valentine's Day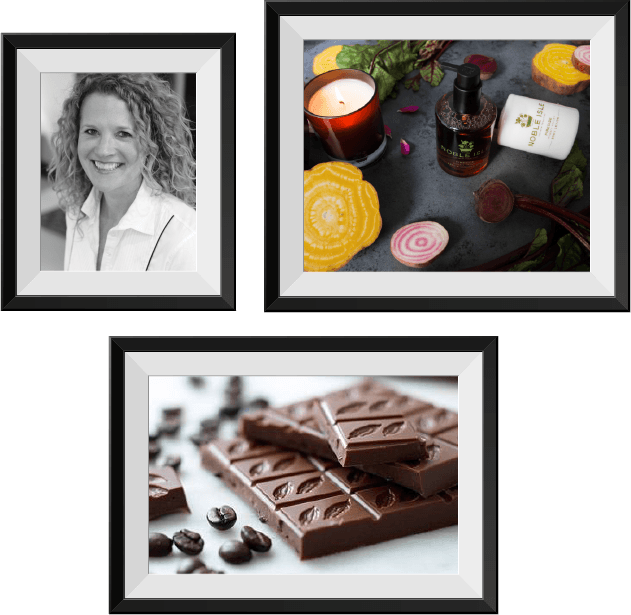 If Valentine's Day had a fragrance we think it would be Fireside.
Our Fireside collection is one of our most popular fragrances, loved by both men and women. A combination of spicy top and heart notes from the pink and black peppercorns, blended with warm, comforting vanilla, cinnamon and ginger. We are great believers in the power of scent to evoke memories and change moods at Noble Isle.
Working with a top 'nose', Katy Simpson our Founder, used her wealth of experience in the Bath & Body industry to create our evocative Fireside collection. For us, bubble baths and shower gels hold the key to relaxation, allowing one to unwind after a stressful day with their favourite scent. Perfumed bubbles gently filling your bathroom and continuously relaxing the mind and body. Just like all of our products, our Fireside collection is created using a fine fragrance, a natural extract and other high-quality ingredients. Unlike other bath & shower gels, the fine fragrance perfume in our products means that the scent lingers on your skin, like a perfume or an aftershave. Giving the luxurious gift of essentially bathing in your favourite perfume and enabling you to carry the scent of Saint Valentine with you all day.
We can't think of anything better than chocolate and bubbles (of the bath variety) on Valentine's Day, so we wanted to ask our luxury partner, Amelia Rope Chocolate, about her views…
Q1. Please can you tell our readers what makes Amelia Rope Chocolate unique and the inspiration behind the company?
There is a huge dollop of me within my business having run it single-handedly for over 9 years.  From an early age, I strove to be a leader and would be putting my head above the parapet with my views, ideas, vision et al.  Apparently, I hail from Viking stock and perhaps that is what gives the brand a founder who is a risk-taking renaissance woman and not run of the mill.  The day I have to follow/copy is the day I step down.  Inspiration behind the brand … fashion, art, design, obsession with taste and the clean balanced end note, purity of ingredients, to have a social impact and make a difference.  Our boxes for the bars and boxed chocolates are widely recyclable … now we will move onto biodegradable plastic bags and push further and further to be entirely eco-friendly.
Q2. Each of your chocolate collections is so lovingly created, how do you come up with the recipes?
That's kind of you to say.  I think so but then I am 100% biased.  Usually my palette drives me with a craving … travel bring ideas too.  I need a clear head and relatively business free – something I haven't had for quite some time.  Watch this space though for later this year.
Q3. At Noble Isle, we love your chocolate and Valentine's Day seems the perfect occasion to enjoy it! What is your idea for the perfect Valentine's gift?
Ooh … it's such a long time since I received one (wink, wink,) but my idea of the perfect Valentine's gift … a decadent one … whisked off on Eurostar to Paris, a glass of Louis Roederer, Pol Roger or Ruinart and then to stroll around absorbing Parisian elegance and a quick visit to Saint Chapelle … or … just a load of love, laughter, some flowers by Charlotte Wood at Wildwood, the odd oyster or two at Wright Bros and chilling out.  Of course, there would be chocolate!
Q4. We have to ask, what is your ideal way to spend Valentine's Day?
With a smile on my face and touching the day with love and kindness; wherever I am and whoever I meet.
Q5. Finally, do you have any exciting news for Amelia Rope Chocolate you would like to share with us?
Dark Salted Butter Caramel will be joining the range in the next few months and the more things planned for later this year. All top secret!  Ooh and mini Easter eggs will be taking a star roll too.