February 4, 2012
BOWS, BATHTUBS AND BUBBLY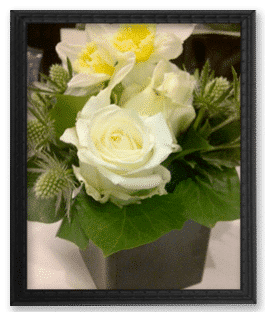 For the past year Noble Isle has been a veritable hive of activity, with the team working on perfecting our luxurious bath and body collection, refining the artwork and adding the finishing ribbons and bows to our sumptuous packaging. Finally the moment is here and on 27th and 28th March we will be proudly unveiling Noble Isle to the press at an exclusive press preview event in London.
After a grand tour of London's finest venues, we decided that the Langham was a perfect fit for our brand: the hotel is timelessly beautiful and, with its merging of old and new, feels like… the New Tradition. Better yet, when we went up to the 9th floor suites and opened the door, the first thing we saw was a huge roll-top bathtub – it looks exactly like the Noble Isle crest, the Coat of Balms. Within minutes, we were planning to fill it with flowers…
With that in mind, this week we paid a visit to the Covent Garden Academy of Flowers to go over the decorations for the suite – the flowers are going to be something very special. Academy Director Gillian Wheeler is a true artist, using flowers as her medium, and her designs are breathtaking. Without giving too much away, we can say that thistles, roses and daffodils will all feature in her Noble Isle piece, inspired by the British Isles.
With the invites at the printers – created by the Noble Isle design team around an afternoon tea theme – all that remains is to tie a willow green ribbon to each one, while sampling a selection of the finest English sparkling wines to decide which to serve on the big day.