December 7, 2020
7 Ways to Have a More Sustainable Christmas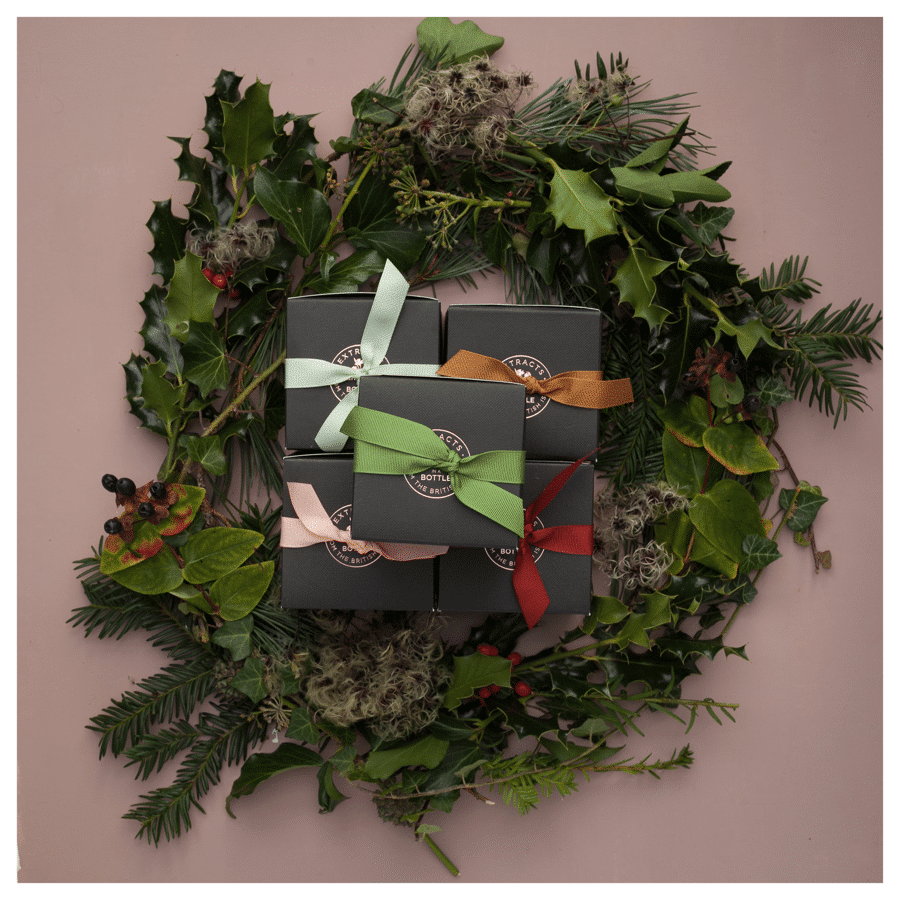 Many of us had high hopes of emerging from the Coronavirus pandemic into a kinder and greener world. There have certainly been green shoots – emissions from flights and car use are down, more people are cycling and walking and several cities have introduced green initiatives such as pedestrianising streets and setting up cycle lanes. Christmas 2020 will certainly be different from previous years – which allows us all to rethink old habits and introduce new, sustainable rituals.
It's a wrap
The majority of wrapping paper contains non-recyclable elements such as glitter, plastic or foil. More than half of us re-use last year's paper, but rather than buy more, why not supplement it by making your own from old newspapers and packaging or invest in a mega roll of sustainable recycled brown paper? Whichever you choose, you can paint it, add natural decorations such as dried grasses and flowers, tie it up with ribbons or strips of fabric and add a gift tag made from last year's Christmas cards.
The Japanese art of fukoshiki ­– fabric wrapping – is another sustainable option. You can buy ready-made wraps that you (or the recipient) can re-use year after year or make your own.
Sustainable greetings
When buying cards, look first for the Forest Stewardship Council (FSC) mark, which guarantees the paper has been produced sustainably and ethically and can be composted or recycled. In the case of charity cards, make sure you check the small print to ensure a worthwhile percentage goes to the charity of your choice.
You can also save each year's cards and re-use them as gift tags!
Branch out
Nothing says Christmas like a beautifully decorated Christmas tree. If you want a sustainably grown tree, look for a Forest Stewardship Council certification. More and more garden centres are now offering a Christmas-tree hire scheme, collecting your tree when the season is over and replanting it for next year. Otherwise, you can recycle your tree through council-run green-waste schemes or chop it up to use in the garden – the needles make a great mulch for acid-loving plants such as blueberries, magnolias or Japanese anemones and the branches can protect tender plants.
Natural beauty
Many of us have family decorations we re-use year after year – and part of the pleasure of Christmas comes from this annual ritual. If you are considering buying new, avoid plastic and tinsel in favour of items made from wood and paper ­– or better still, create your own from scrap paper and card or from nature itself. Trails of ivy, stems with berries or catkins, dried flowers and seed heads can all be painted and hung from threads, or moulded into a wreath using a base of bent twigs. Dried slices of citrus fruit dangling from threads or ribbons can also look surprisingly effective. If you are foraging for branches and berries, make sure you do it in a sustainable manner – as outlined in the easy-to-follow guidelines drawn up by the Woodland Trust. https://www.woodlandtrust.org.uk/visiting-woods/things-to-do/foraging/foraging-guidelines/
Glow green
We all love fairy lights – but if you are adding extra lighting for Christmas, make sure it is LED or solar powered. Research indicates that if every UK household swapped a string of incandescent lights for its LED equivalent, we could save 29,000 tonnes of CO2 over the twelve days of Christmas.
Candle-power provides a perfect green alternative, giving rooms a warm Christmas glow that banishes thoughts of the winter cold. At Noble Isle we have a full range of scented candles that not only look beautiful but fill your home with fragrance to add to the atmosphere of warmth and comfort. You can find the full collection here
Gifts that go on giving
When choosing gifts, avoid single-use plastics, artificial fibres that damage the environment and unsustainable imports from far-away places. You might also like to give consumables rather than adding more objects to our overfilled planet – food is a good choice, or why not browse our ranges of Bath & Shower Gels and Hand Wash & Sanitizers to add a touch of luxury to an everyday experience? All our products are based on natural ingredients and are vegan, paraben-free, SLS-free and cruelty-free and the plastic used in our packaging is 100 per cent recyclable.
Buying gifts from small, independent and if possible local brands will protect the local economy, cut down on air miles and enable you to be more confident of a product's green credentials. At Noble Isle, all our ingredients are sustainably sourced from the British Isles and our entire range is produced in our factory in Chester in the UK.
Finally, you might want to give a donation to charity in place of a present. Most charities have a gift-card scheme – the perfect choice for the person who has everything.
Food for thought
When preparing Christmas menus, think about the provenance of the food and the way it is produced. Cut down on meat to protect the environment, choose organic where possible, and focus on seasonal vegetables – sprouts, cauliflower, cabbage, potatoes, carrots, parsnips – to save on air miles. Plan carefully to minimise food waste and be creative about leftovers. You might wish to work your way through the contents of your freezer before the festive season begins so you have room to store leftovers for 2021.
And finally, take care of yourself. Christmas is traditionally a period of hectic activity and indulgence, but you can sustain mind and body by including a relaxing and luxurious bath or a few minutes for meditation or yoga within each day. And do make sure you get outside and enjoy a walk in the world you have been striving to protect.