June 17, 2020
6 ways to celebrate summer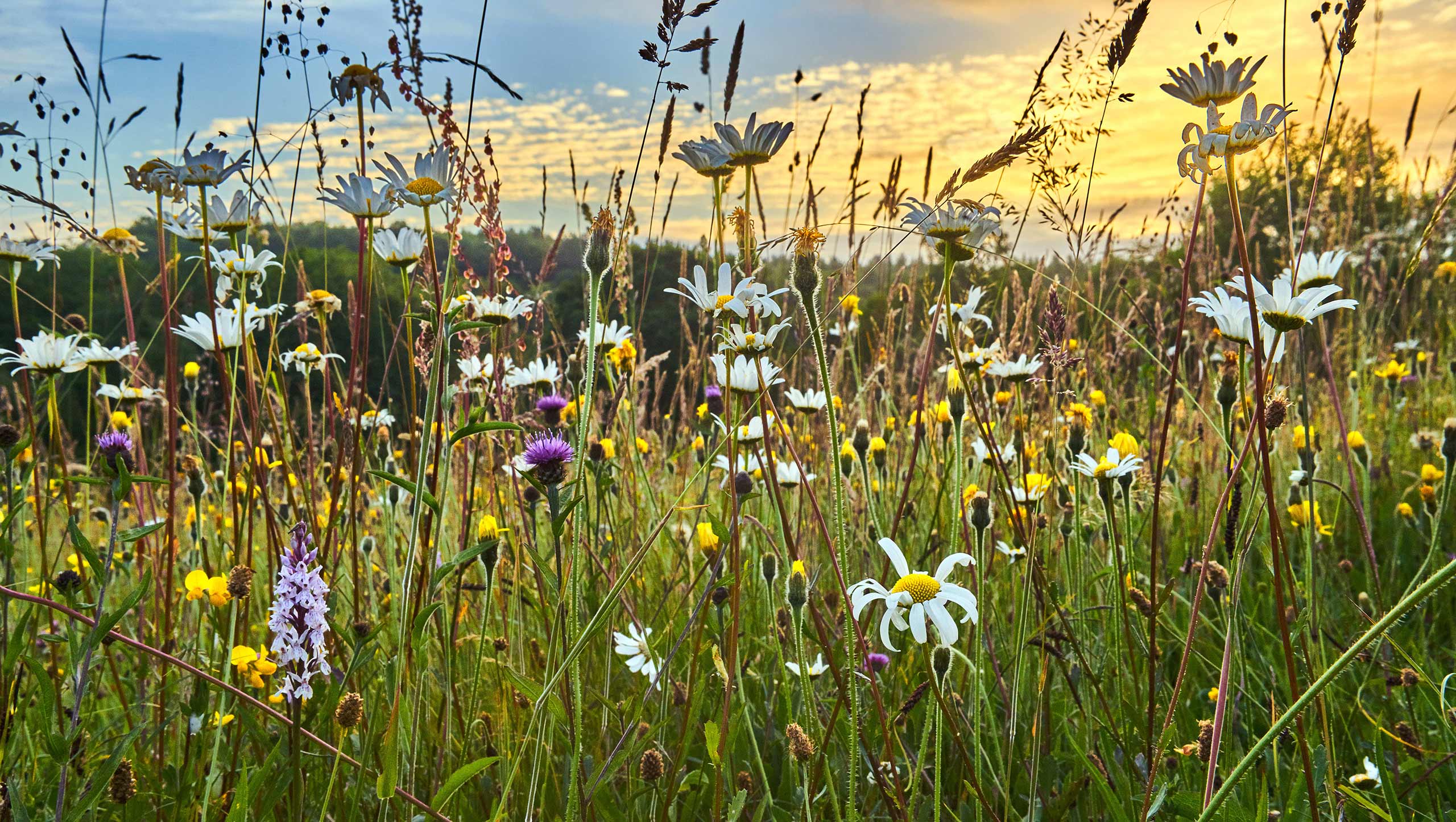 The UK has experienced its sunniest spring since records began almost a century ago, fuelling our hopes for a glorious summer ahead. At Noble Isle, our thoughts are turning to the natural bounty – whether foods or fragrances – that a British summer has to offer. Here are six ways you can celebrate the new season with us.
1. FIND A NEW FRAGRANCE
As summer arrives, the British countryside – and many of our gardens – are filled with the scents of the season: fragrant flowers such as roses, honeysuckle or sweet peas, freshly mown grass, lavender, and for some, the salt tang of sea air. A wonderful way to celebrate this change is to switch to a new fragrance to complement your body's new sense of freedom and lightness as the weather warms. Our Summer Rising collection – with notes of elderflower and gooseberry inspired by the Cornish hedgerows – has been designed to capture the mood of early summer. You can find out more here.
2. EAT SEASONAL
Each Noble Isle collection is inspired by ingredients from the remarkable diversity to be found in the British Isles, many of which – from beetroot to rhubarb, grapes to pears – are edible. So as we tentatively emerge from lockdown, it's great if we can all support local growers by buying seasonal products harvested in the UK rather than relying on imports flown in from half way around the world. Usually you'll find the taste is better too, as most vegetables have more goodness and flavour eaten as soon as possible after harvest. Many UK foods have a relatively short growing season, so it makes sense to gorge on them while you can – asparagus, broad beans, purple sprouting broccoli, kohlrabi, mangetout, new potatoes, samphire, summer squash and wild garlic and wild nettles are all best eaten seasonally, in addition to our amazing range of tomatoes. Why not experiment with something new – whether an ingredient or a recipe – and make sure you write it down to remember next year?
3. WATCH OUT FOR BIRDS
Celebrating a new season is in part about being aware and mindful of the changes in light, temperature and nature – and a good place to start is to closely observe the birds that visit your garden or a favourite place you are using for exercise. Sit quietly and watch closely, counting or noting down the different species, then close your eyes and listen to the glorious song, made clearer by the reduced traffic and noise pollution of our lockdown world. The British Trust for Ornithology's Garden Birdwatch information is presently available for free, helping you to identify birds through appearance and song as well as to contribute your own scientific observations to their database if you wish. https://www.bto.org/our-science/projects/gbw/join-gbw/free-gbw-lockdown
4. MIDSUMMER MADNESS
Hundreds of years ago, the summer solstice on 21st June was celebrated with bonfires to ward off evil spirits, as well as dancing, feasting and general enjoyment. In Scandinavian countries, where the date can bring close to 24 hours of daylight, people still dance around traditional maypoles and decorate their homes with greenery. So why not organise your own midsummer ritual – perhaps replacing the bonfire with a barbecue, collecting grasses and flowers to make garlands, and dancing any way you wish? Stonehenge is closed to visitors this year, but provides a great opportunity to watch the sunrise live-streamed by English Heritage from the empty site.
5. WAYS WITH WATER
As the temperature rises (we hope!), staying hydrated is crucial to maintaining our health. Having bottles of water infused with a range of ingredients ready in the fridge is a good way to make it more tempting – classic additions include cucumber, mint, lemon, lime and orange, though crushed berries such as raspberries or strawberries, sliced peaches and crushed watermelon also work well. And a cool bath or shower at the start or end of the day can be both relaxing and refreshing – take a look at our range of Luxury Bath & Shower Gels here.
6. AFTERNOON TEA
Strawberries and cream, scones, cucumber sandwiches, tea with lemon… no meal is more quintessentially English or redolent of summer. Wimbledon may be cancelled, but you can still make your own – dust down your best china and iron a tablecloth, decrust your bread and peel your cucumbers, and invest in the best of local strawberries for a meal to remember. The ritual and flavours of a London afternoon tea inspired our Tea Rose collection, fragrant with the scent of black tea leaves and the petals of that other quintessential element of an English summer – the scented English garden rose. You can find out more here.